Good News For Diabetics & EDTA Chelation Therapy

The TACT trial for EDTA Chelation Therapy released the analysis this month regarding Diabetes and Chelation Therapy sub-group.
"These are striking results for Diabetes and Chelation Therapy that, if supported by future research, could point the way towards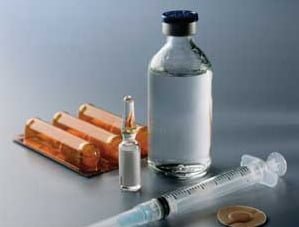 new treatments to prevent complications of diabetes," said GA. Lamas, M.D, the study's principal investigator and chairman of medicine and chief of the Columbia University Division of Cardiology at Mount Sinai Medical Center in Miami Beach.
The results were published by Circulation: (Cardiovascular Quality and Outcomes) and presented at the American Heart Association's Scientific Sessions 2013.
TACT Summary
From 2003 to 2010, 1,708 adults aged 50 and older were enrolled in TACT trial for Chelation Therapy, from these people 633 had diabetes. Study participants had suffered a heart attack 6 weeks or more before enrolment. The participants were assigned randomly to receive 40 infusions of disodium EDTA Chelation solution or a placebo solution. Patients were also randomly assigned to receive high doses of oral vitamins and minerals or an identical oral placebo. They were followed between one and five years until October 2011. The initial results were first published on March 27th 2013.
These results showed that EDTA Chelation therapy using Disodium Ethylene Diamine Tetra-acetic Acid (EDTA) produced a modest but statistically significant reduction in cardiovascular events in all the EDTA treated participants.
Diabetes and Chelation Therapy Sub Group
It is only now that the analysis has been published concerning the Diabetes sub group, it should be noted that the TACT trial was not specifically designed to discover how or why Chelation might benefit patients with diabetes, so these results are a startling and unexpected find. This is good news for Diabetes and Chelation Therapy.
The patients with diabetes made up approximately one third of the 1708 participants. They demonstrated;
* 41 % overall reduction in the risk of any cardiovascular event
* 40 % reduction in the risk of death from heart disease, nonfatal stroke, or nonfatal heart attack
* 52 % reduction in recurrent heart attacks
* 43 % reduction in death from any cause.
For sure this is great news for Diabetes and Chelation Therapy and this discovery should be shouted from the rooftops but as usual the response is "we now need to do more tests" I ask you would this be the case if this were a big drug company release? I think not!
Cardio Renew is a 100% EDTA formula (Disodium EDTA) the same EDTA as used in the clinical trials, for arterial disease issues and removing plaque you should use Disodium EDTA, do not make the mistake of using EDTA with added calcium.